From humble beginnings, to multi-award winning and yet lactose free…
JW Ice Cream Company is unique in many ways to any other ice cream company. Our humble journey began in 2016, with our sole mission to delay the inevitable outcome of our terminally ill beloved father. This was exacerbated with the onset struggles of being able to eat, and therefore not obtaining the necessary daily nutrition.
The next chapter in our journey commenced in 2017, with a strong ethos that people deserve better! Our primary goal was simple, to produce a extremely high quality and healthier choice of ice cream without compromising on taste. With the health of people at the forefront of our minds all our products are lactose free and free from added artificial, flavouring, colouring, preservatives, stabilisers, emulsifiers and sweeteners.
Fast forward to today, we are a multi-award winning company specialising in alcohol infused gelatos, winning two coveted awards from the highly acclaimed Guild of Fine Food, Great Taste awards and a further 5 awards from the Ice Cream Alliance the previous year for a selection of different flavours all Lactose free and free from. We are a sophisticated but fun gelato and ice cream brand.
So on behalf of all the JW ICC Team and our much loved father 'Robin', we welcome you to indulge in our new and innovative Alcolato and Alcobetto whilst still offering a Premium Ice Cream for all the family to enjoy.
JW Ice Cream was inspired by a passion to create through love, dedication and determination. The robin pays homage to that journey and represents the gift of JW's ice cream. The robin character forms 'J' and 'W' have been interwoven into the design. The ice cream robin seal represents Jay's uncompromising drive for quality and excellence.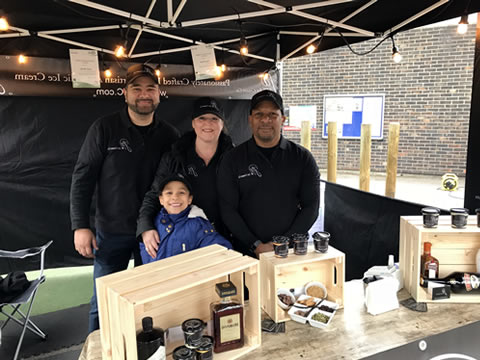 What Our Customers Say...